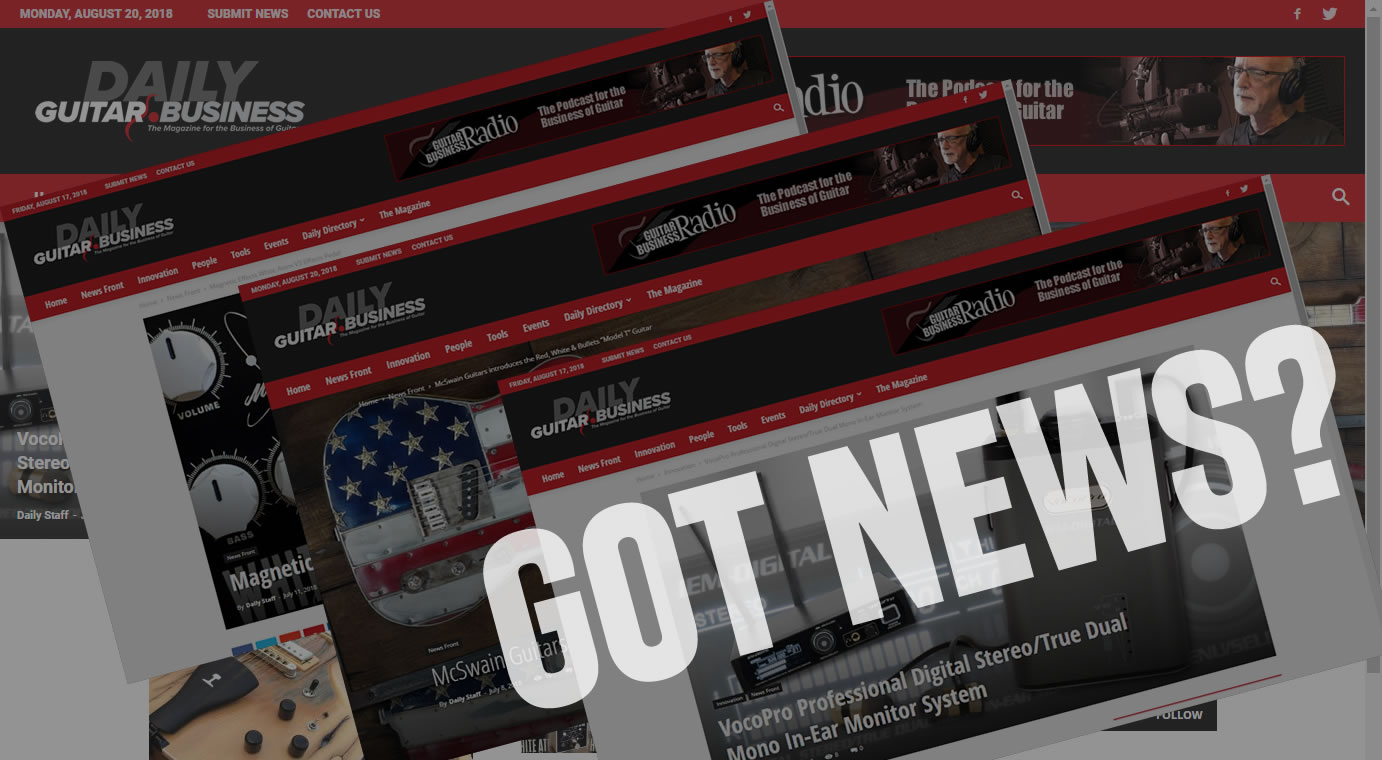 Stay Tuned with Guitar Business Daily
While Guitar Business Magazine provides in-depth, lasting content in a more traditional format, Guitar Business Daily offers a constant flow of timely news and information suitable for spontaneous consumption. The Daily will launch in early 2019. Here's a preview of some of the coverage we're including:
News Front: A different take on news and information for the business of guitar
Innovation:  Our unique coverage of products and services that are changing the landscape
People: Thoughtful coverage of entrepreneurs, corporate personnel and players in the business
Tools: Methods and tools you can use to enhance your business or professional career
Events: A new approach to covering guitar shows and related events of interest
And of course, we have a few more things up our sleeve.
Right now, however… we're interested in you!