Guitar Business is the Magazine for the Business of Guitar. Our target audience covers a wide range from guitar builders to guitar players and just about anyone in between. In other words, if you have a business or professional connection to virtually anything guitar-related, this magazine is probably for you.
We cover the world of guitar from the business perspective. That's what we do at Guitar Business Media. Our goal is to be informative, educational, enlightening and enjoyable. But above all else, we're about value. Value is an integral part of business. Without it, you have no business. As a reader, contributor, advertiser or any other stakeholder in the magazine, you must get some kind of value in one form or another from the experience or you won't come back. We're dedicated to providing that value.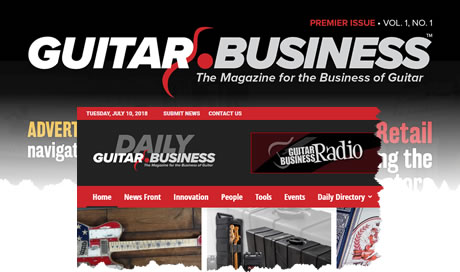 Guitar Business launches in 2019 as a fully produced, bi-monthly, digital first magazine with a printed version available to paid subscribers and at special events further out. The magazine is part of a suite of media properties emerging from Guitar Business Media which already includes our popular and growing weekly podcast, Guitar Business Radio.
The magazine will include a combination of timeless features, useful tools and information, perspective and reference.
While Guitar Business magazine provides in-depth, lasting content in a more traditional format, Guitar Business Daily offers a constant flow of timely news and information suitable for spontaneous consumption. The magazine launches early 2019. The Daily will launch in early 2019.
Currently there are both editorial and promotional opportunities opening up at Guitar Business and Guitar Business Daily. Find out more about these on their respective pages or simply contact us to get more information or to discuss options.
About the Founder/Publisher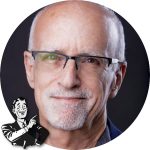 Jeffrey D Brown has spent over 35 years in media-related positions in publishing, advertising and events including over a dozen years as a successful magazine publisher/group publisher at major media companies. With literally scores of magazines, books and other publications under his belt, combined with many years working in the world of guitar, Guitar Business represents the next logical move in a long and engaged career.
In addition to running Guitar Business Media, Jeffrey D Brown (who started his career in radio) is currently the host of Guitar Business Radio, the Podcast for the Business of Guitar. Go figure.